Read – Reflect – Rejuvenate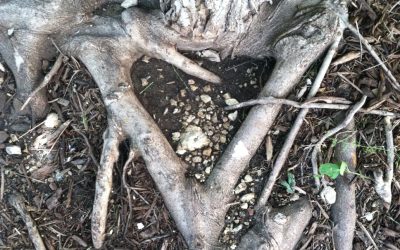 Here is a Tree Heart for you. I am so lucky I find hearts almost every time I go hiking or even walking in my neighborhood. This is probably a drop of tar on my street, but there it is in a perfect heart shape. I even find rocks that...
I had my formal observation Thursday. It's usually a nerve wrecking experience. But I was so exhausted that I didn't care. Then I realized how badly that would read so I thought if I was easy, conserved energy through being easy then maybe I could pull off my lesson so my principal wouldn't grade me down for a lackluster performance. I couldn't find an easy place anywhere at first because of systemic muscle pain, long story, but finally, I realized that the book we were reading as a class was in my right hand and my right hand was actually easy.
I ended up with an excellent observation and she noted about 5 different places how calm and focused I was…mind blown
So, yes, it works 😃