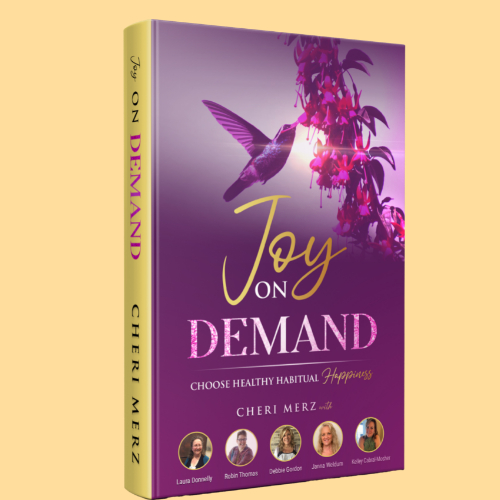 The Collaborating Authors
Cheri Merz – Joy on Demand
Laura Donnelly – Living with Joy
Robin Thomas – Happiness is an Inside Job
Debbie Gordon – Red Hot Mess to Spiritual Warrior
Janna Weldum – Healing Your Inner Child
Kelly Cabral-Moshe – Light as a Feather
Joy on Demand:
Choose Healthy Habitual Happiness
Have you ever wondered how some people can rise above their circumstances and be happy despite their challenges? The five contributors to this book each had what could have been crippling events or conditions in their lives. Each went through the work of transforming their own feelings and healing their core beliefs. They went from feelings of isolation and otherness to become strong, happy women.
And remarkably, each found a calling to help others take the same journey to completeness and joy. As they tell their stories, they also provide insights into the value of the modalities that led them on that journey.
Each contributor has provided a gift to help you implement what you learn in their chapters. Choose what appeals to you or explore them all.
When you purchase Joy on Demand from the links on this page, I'll get a small affiliate commission, which will never affect your price!
Truly talented authors, I appreciate all they had to share. I would highly recommend reading this book as it will empower the reader to think positively and start living their own best lives.
This book was masterfully created! I've read many self-care books and this one is a top favorite. It really helped me to bring all the pieces of my self-care routine together into a solid, joyful practice.
I have already found myself returning and rereading sections which were helpful, and mining additional insights. I believe this will join some of my other "return to" books."
About the author of Living with Joy
Laura Donnelly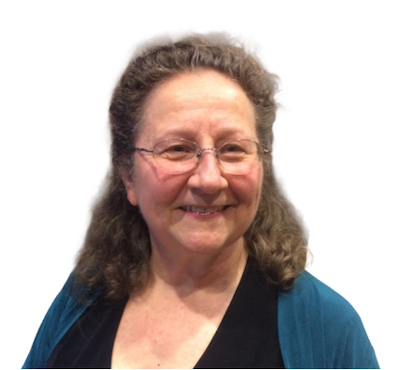 I'm a teacher, mentor, choreographer, dancer, and writer.              Based on my training and experience in the Alexander Technique, Movement Fundamentals™, and Somatics I developed Dancing with Ease: Body-Brain Balance, a body based system integrating mind management, right effort, and healthy boundaries.
People hire me to teach them to move out of pain. Because some of the worst pain sensitive, creative, multi-talented people experience is caused by ineffective, missing, or broken boundaries.
Working with me you'll learn to create strong, flexible, healthy boundaries so that you can communicate with your loved ones better and be more effective at work. You'll have tools to create lasting change and transformation and you'll be Living with Joy before you know it.